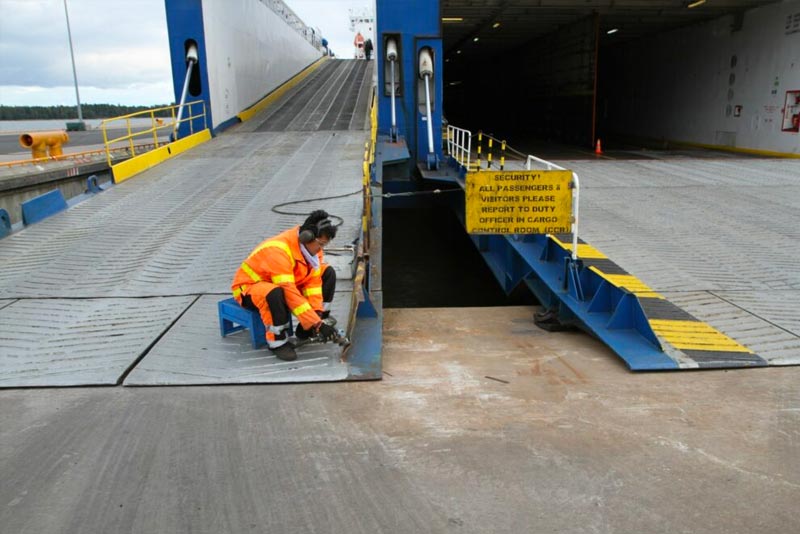 When receiving an OBT- placement
When you apply for OBT, be available by phone!
When HarjoitteluMylly has a suitable OBT-placement for you, you will primarily be contacted by phone. It is therefore important that you have entered the correct phone number and email address in your application. If HarjoitteluMylly cannot get hold of you, the placement will be offered to the next applicant.
By telephone you will receive information about the placement, including the following information: name of vessel, date of departure, port of departure and the approximate duration of the OBT-period. Once you have accepted the onboard training placement and it has been confirmed, you will receive a confirmation email. It is important that you read all messages carefully, as they contain important information about the OBT.
When you have received an OBT-place, it is then your responsibility to contact the vessel or possibly the shipping company. The purpose of the contact with the vessel is to clarify all practical issues. The apprentice is informed of any timetable changes, when to be at the port of departure, how to find and move in the port area and whether the vessel will provide work clothes for the apprentice. At the same time, you can also ask for clarifications on other practical issues and you will have the chance to introduce yourself.
You must have a valid OBT-contract before you start the OBT. The practice of the maritime academies regarding the OBT-contract may vary, so be in contact with the onboard training supervisor at your academy. The academies do not make OBT-contracts without a confirmation notice about the OBT-place.
The vessels provide bedclothes but take other personal belongings with you. Here's a list of things you need to bring with you to the OBT.
Before starting the OBT, the apprentice must comply with the applicable pandemic restrictions. Here you can read about possible Corona measures you should do before the OBT.