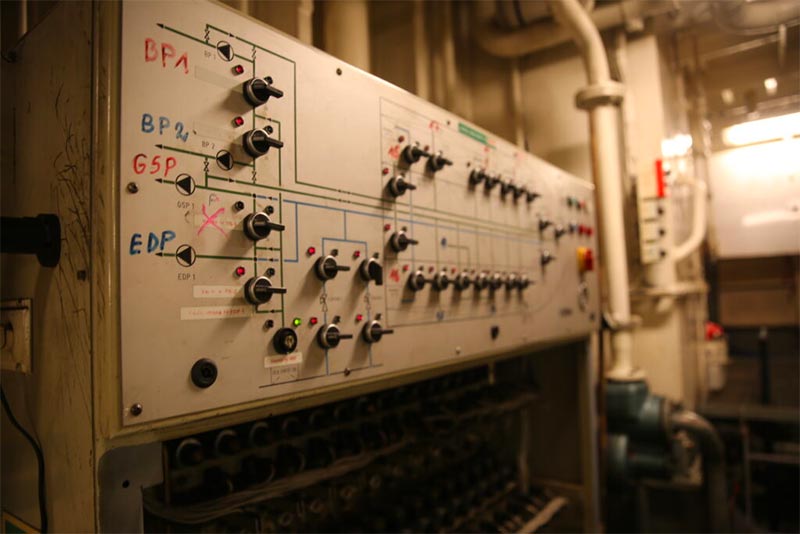 Aboard as an apprentice
Obtaining a vocational qualification in seafaring requires skills and know-how. These competencies are achieved when completing supervised onboard training (OBT) in an authentic working environment. The purpose of OBT is that the apprentice, through practical tasks, acquires the professional competence required to practice the profession in the authentic environment.
It is important that the apprentice shows initiative and willingness to learn during the OBT. It is advisable that the apprentice sets his or her own goals for the OBT-period. The training record book and the curriculum form a basis for the goals. Setting goals ensures that both the apprentice and the designated training officer (DTO) on board, know what to practice and learn during the current OBT-period. Keep in mind that the responsibility for learning lies with the apprentice.
Completed OBT can be approved if the training record book is filled in correctly. Maritime academies have their own rules for how the record book is approved so make sure to check your academies practices. The training record book certifies for the academy what the apprentice has learned during the OBT.
Business card for the future
OBT is a good way to get your foot through the door to working life. The impression you give during the OBT can have positive impact in the future.
With your own attitude and motivation, you can influence the results of your OBT. If the apprentice is active and shows interest in various tasks, the DTO (Designated Training Officer) becomes more inspired to help and share her/his knowledge. Politeness is never wrong!
There are washing machines on board where you wash your own clothes. There are saunas on many ships, so in addition to showering, you can also enjoy sauna bathing. Take care of your personal hygiene!
Look how beautiful the sea is!
You can take great photos of beautiful landscapes and sunsets for social media. However, to publish photos showing crew members, or freight and cargo, you must have the permission of the master or the DTO. The shipping company may have its own company policies that the apprentice must follow.
Common rules are described here, but we want to emphasise that all use of intoxicants and drugs during OBT is prohibited.
Travel expenses incurred during the voyage to and from the OBT are reimbursed in accordance with the maritime academy's current instructions and practices. Contact the academy's OBT-responsible for further information.