Merenkulun HarjoitteluMylly
Merenkulun HarjoitteluMylly ry, or shorter only HarjoitteluMylly, (in spoken everyday language simply "Mylly").
HarjoitteluMylly started its operation in 2012 as a collaboration between The Finnish Shipowners' Association and eight maritime academies with operations in Finland. In 2015, Merenkulun Harjoittelumylly ry was registered as a "Registered Association", a non-profit organization.
The name Merenkulun HarjoitteluMylly derives from past times. Back in the day, the employment agency distributing work at sea, was called "Mylly". In HarjoitteluMyllys operation there are similarities in the operation of the old Mylly, so the association was named after it.
To make the distributing of OBT-placements run smoothly, we are in daily contact with vessels, shipping companies, students, and maritime academies. We thus act as a link, unifying the various parties. We work in three languages: Finnish, Swedish and English.
The members of the association are The Finnish Shipowners' Association and eight Finnish maritime academies. Students at the academies are entitled to use HarjoitteluMylly's services.
All merchant vessels that HarjoitteluMylly distributes OBT-placements for, are sailing under the Finnish flag and are in international traffic.
OBT- Vessel of the Year
The OBT-vessel of the Year is selected based on the feedback provided by the apprentices. The apprentices evaluate e.g. the suitability of the vessel for OBT, how they were received by the crew, i.e. whether they were treated as almost equal members of the crew, and whether they were given assignments that promoted the apprentices future skills. In January of each year, the OBT- Vessel of the previous year is published.
2020 ms Finntide
2022 m/s Mirva VG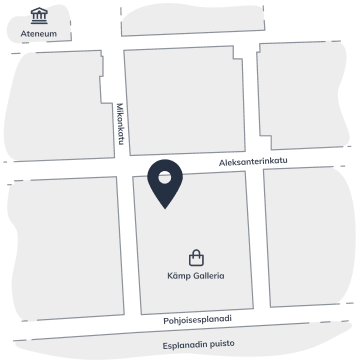 Our office is located in Suomen Varustamot ry (Finnish Shipowners' Association) space, in the center of Helsinki.
Aleksanterinkatu 44, 00100 Helsinki, Finland
Open during weekdays from 9-16
+358 (0) 800 95006 | mylly@shipowners.fi
Primarily contact by phone or email.
Fanni Säteri
Head of Operation
Phone:  +358 (0) 50 549 1339
Email:  fanni.sateri@shipowners.fi
Languages: Finnish, Swedish, English
Jenna Behm
Coordinator
Phone: +358 (0) 800 95006
Email:  mylly@shipowners.fi
Languages: Finnish, Swedish, English